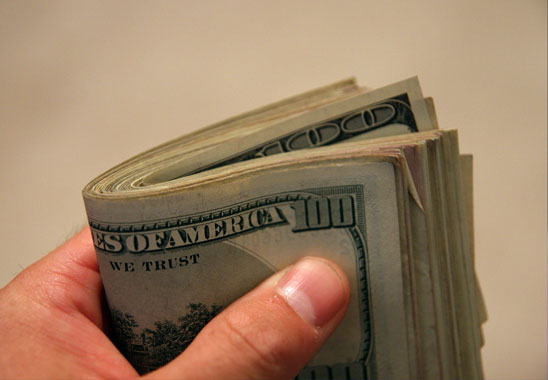 Nearly 20 years ago, a prominent nonprofit director wrote a letter to the editor commenting on a series I'd recently coauthored in Crain's New York Business about the political abuses of government-funded New York social-services groups. "As the director of a nonprofit, I can tell you that the stories . . . were great case studies of how nonprofits should not work," wrote William E. Rapfogel, then–executive director of the Metropolitan New York Coordinating Council on Jewish Poverty. According to a complaint issued against him in September by the New York State attorney general's office, at the time he sent that letter, Rapfogel was engaged in a scheme to funnel millions in cash from the Metropolitan Council into his own pockets by inflating the cost of insurance coverage bought by the group. He also channeled kickback money from the group's insurer into campaign donations to state and local politicians over more than 20 years, the criminal complaint charges. Investigators found more than $400,000 in cash hidden in his home.
Rapfogel had an incentive to keep local politicians happy, even as he lined his own pockets. The Metropolitan Council is sometimes described as a charity, but like many New York nonprofits, it runs more like a government contractor, with a budget consisting mostly of taxpayer money, including grants from state and city elected officials. Rapfogel is just the latest in a long line of executives and sympathetic politicians connected to such nonprofits who've run afoul of the law in New York State.
Rapfogel epitomizes the cozy relationship between politics and social-services contractors in New York. His wife, Judy, is chief of staff for New York State Assembly Speaker Sheldon Silver, perhaps the state's most powerful politician. Silver derives significant influence from his control of earmarks—grants that Albany legislators confer on New York nonprofits every year. These awards, subject to few external controls, get made outside the normal state contracting process, often at an individual legislator's discretion. Conflicts of interest are rampant. As Newsday recently reported, Judy Rapfogel annually sat in on the meetings during which assembly members decided which groups they would fund. She was present when her husband's organization won millions in direct grants.
Government money is essential to the Metropolitan Council and similar groups. The group's annual financial filings with the state attorney general's office show that in its most recent fiscal year, it operated on $24 million in revenue from grants and contributions, including about $11.4 million from federal, state, and local governments. But the group's reach is far greater than those numbers suggest. Supplemental financial statements filed by its auditors, which include revenues from its affiliates, show that in fiscal 2011, the network of organizations under the Metropolitan Council's umbrella brought in a staggering $110 million in income, $90 million of it coming from government sources. The government money included contracts and grants with a wide range of agencies, including the U.S. Department of Housing and Urban Development and the Department of Labor, the New York State Department of Health and New York State Office of Children and Family Services, and the New York City Department for the Aging and Department of Youth and Community Development.
Many local nonprofits like Rapfogel's maintain the fiction that they depend heavily on private donors. After the financial meltdown in 2008, for instance, Rapfogel voiced concern about the decline of charitable giving in New York by observing in Crain's that "I'm doing everything I can to raise more money. . . . It's a good thing I'm a Sabbath observer, because otherwise I'd be working 24/7 instead of 24/6." In the Metropolitan Council's case, however, private grant money from Jewish groups makes up just $5.3 million of its revenues, and private grants from other sources add only another $2.1 million.
The charges against Rapfogel come only slightly over a year after the last series of social-services group scandals in New York, which prompted Attorney General Eric Schneiderman to declare a crackdown on government-funded nonprofits. In late summer 2012, federal prosecutors indicted then–state senator Shirley Huntley of Queens on charges that she tried to cover up the theft of money from a nonprofit that she created, Parent Workshop Inc., which took government grants for services that it never performed. Huntley, who installed relatives to run the nonprofit, eventually pleaded guilty to federal and state charges. In May 2013, she received a five-year prison term. A week later, federal prosecutors charged Brooklyn assemblyman William Boyland, Jr. with directing a nonprofit to spend money that it received from the New York State Office for the Aging on political events. And in June, a Brooklyn federal judge sentenced former state senator Pedro Espada, Jr. to jail for siphoning hundreds of thousands of dollars out of a Bronx government-funded nonprofit that he controlled. His son, an official at the nonprofit, also went to jail.
The disease of nonprofit corruption infects local government in New York, too. Back in 2008, the New York Post revealed that the New York city council had used a slush fund to hide money that members doled out to nonprofit groups outside the city's normal budget process. Over the years, prosecutors have homed in on misdeeds by city council members and nonprofits relating to these funds. In July 2012, a jury convicted former city councilman Larry Seabrook of nine counts of fraud for diverting more than $1 million of city money to sham nonprofit groups that employed his relatives and friends. U.S. Attorney Preet Bharara accused Seabrook of running his "own corrupted city council–funded friends-and-family plan." Several months earlier, another jury convicted former city councilman Hiram Monserrate of taking money from the council's slush fund and directing it toward a social-services group that he controlled called Latino Initiative for Better Resources and Empowerment (LIBRE), which then used some of the money on Monserrate's campaign for a state senate seat.
Voters are clearly growing weary of the scandal fest. Last September, incumbent Bronx assemblywoman Naomi Rivera lost a Democratic primary after reports surfaced that she had installed her boyfriend as head of the powerful, government-funded Bronx Council for Economic Development, even though the former personal trainer admitted that he was unfit for the job.
New York's nonprofit scandals date back at least to the early 1970s, when Washington money for antipoverty programs first began flowing to new neighborhood groups and soon became a source of power. Running a neighborhood nonprofit even became a route to electoral success. For instance, former assembly power broker Vito Lopez, who represented Brooklyn for almost 30 years, gained a foothold in local neighborhoods when he started the Ridgewood Bushwick Senior Citizens Council, a local social-services provider, in 1973. Nine years later, he won election to the state assembly. Though he resigned from the neighborhood group, he steered government contracts its way as it grew into a major organization operating in 22 locations around the city and employing 1,700 people.
In 2010, the Daily News revealed that city investigators had discovered that Ridgewood Bushwick's executive director, who was also Lopez's campaign treasurer, was making $782,000 annually, a sum grossly out of line with compensation standards for city-funded nonprofits. Ridgewood Bushwick also employed Lopez's longtime female companion as its director of housing services, at $343,000 annually. Under media pressure, the city temporarily suspended more than $25 million in contracts with the group, until it fired its director and replaced its board. Earlier this year, Lopez resigned from the assembly after allegations that he had sexually harassed legislative staffers and amid revelations that Silver had paid more than $100,000 in taxpayer money to the staffers to hush up the affair.
Despite this tawdry history, nonprofit scandals keep happening because of loose New York State laws, which Albany refuses to change. The legislature could curtail the wrongdoing if it ended the earmarking process. Much of the earmark money goes to dubious, untested programs. Rarely are the services provided under these grants audited for effectiveness, let alone necessity. The state legislature should also ban nonprofits from getting more than 25 percent of their revenues from Albany if an immediate family member of a state legislator is part of the group's management. Without a firewall between state elected officials and those who receive state funding, the opportunities for wasting taxpayer dollars are just too great.
Over the years, simply imprisoning those caught with their hands in the till hasn't stemmed the corruption. Eliminating the conflicts of interest and curtailing the money at its source seem the only ways to change New York's culture of nonprofit corruption.